Smart 2-in-1 Wallcovering:
Projector and Dry Erase
Transform smooth walls into dry erase and projection surfaces with Smart Projector Whiteboard Wallcovering
Enjoy the benefits of a projector screen with a high performance yet low sheen surface, which is also dry erase – all in one innovative product
This dual functionality wallcovering dramatically reduces hot-spotting, while maintaining the strong erasability qualities you've come to expect from our award-winning whiteboard range.
Advantages
• Can be used with most projectors
• Reduces hotspotting
• Can be applied over Smart Magnetic Plaster for triple functionality
• Quick and easy to install using normal ready mix adhesive
• Performs just like a whiteboard and / or projector screen
• Can be hung vertically, horizontally and even on curved walls
• 10 year performance guarantee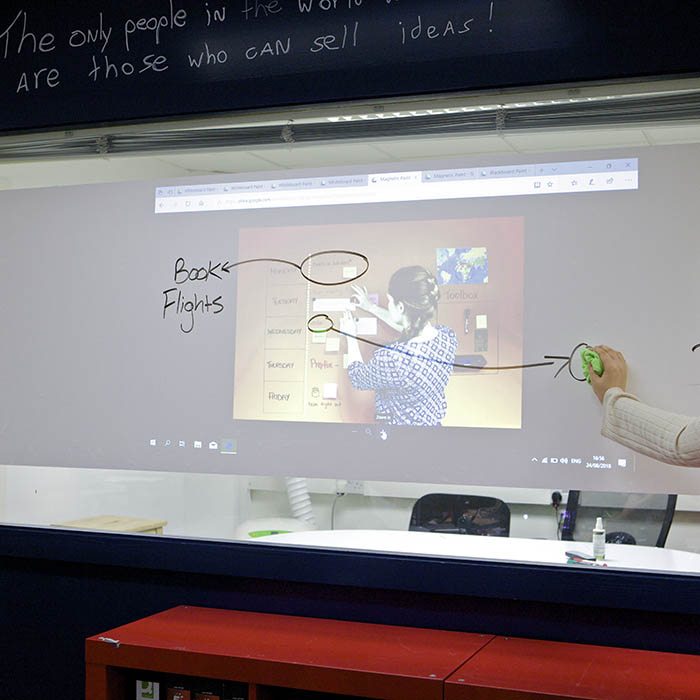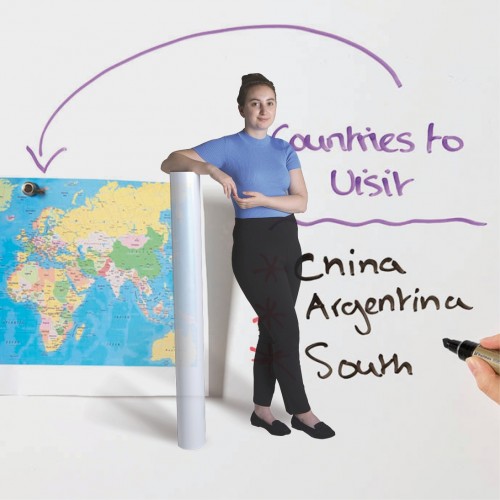 Can Smart Projector Whiteboard Wallcovering be applied on any surface?
Yes, this wallpaper can be applied to any reasonably smooth surface and even curved surfaces. (Absorbent surfaces should be treated with Smart White Primerbefore application).
What should I use to apply Smart Projector Whiteboard Wallcovering?
Hang like any wallcovering. Use a ready mixed wallcovering adhesive and apply to the wall using a roller. Use a second coat of adhesive if required.
What direction should I hang the wallcovering?
You can hang it horizontally or vertically, depending on your preference. If you only wish to cover a portion of the wall, we recommend hanging horizontally, beginning half a metre off the floor.
How do I remove the wallcovering?
Simply remove like any other commercial wallcovering.
What type of markers can be used with Smart Projector Whiteboard Wallcovering?
Any quality dry erase whiteboard markers can be used.