Smart 2-in-1 Wallcovering:
Magnetic and Dry Erase
Smart 2-in-1 Wallcovering is a high quality, commercial grade magnetic and whiteboard surface on a roll.
Transform and modernise walls, offices and classrooms in one quick and easy application. Create a magnetic and dry erase surface of any size. This product has a no ghosting guarantee, and comes in a white gloss finish. Convert entire walls and rooms into productive surfaces.
This is the ideal solution if you do not want the hassle and limitations of magnetic boards or panels and whiteboards.
Advantages
• Commercial grade product
• Rapid installation
• Ready to use in 48 hours
• Very smooth finish
• Eliminate hanging whiteboards and magnetic panels
• 10 year guarantee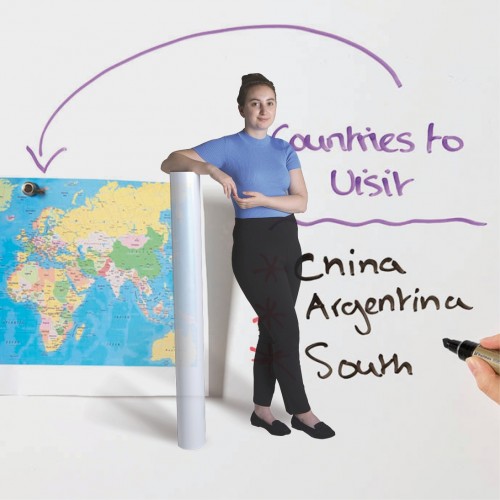 What should I use to apply Magnetic Whiteboard Wallcovering?
Use a vinyl over vinyl adhesive. Apply two good coats with a roller. Additional adhesive may be required at edges.
What direction should I hang the wallcovering?
Hang it horizontally or vertically, depending on your preference.
What type of magnets can be used with the Wallcovering?
Use Smart Neo Magnetsor any good quality neodymium magnets for best results.
What type of markers can be used with Smart 2 in-1 Wallcovering?
Any quality dry erase whiteboard markers can be used.